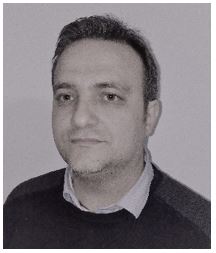 Position:
Researcher at the Coimbra Chemistry Center in the Department of Chemistry of the University of Coimbra
Background:
Mario J. F. Calvete received his Industrial Chemistry diploma from University of Coimbra in 2000 and his Ph.D. in Natural Sciences − Chemistry in 2004, from Eberhard Karls University of Tubingen, Germany, supervised by Prof. Michael Hanack, with a thesis on the field of the synthesis of phthalocyanine derivatives for NLO (Optical Limiting). After a two-year stay at Tubingen as a postdoctoral fellow, working in related fields of Optical Limiting, he returned to Portugal for a postdoctoral stay at University of Aveiro, working on the synthesis of porphyrin−phthalocyanine dyads. In 2010 he was appointed as Auxiliary Researcher at University of Coimbra. Currently he is a researcher at the Coimbra Chemistry Centre and his current research interests are in tetrapyrrolic macrocycle design and other heterocyclic ligands and their uses in homogeneous/heterogeneous catalysis, theranostics, and light-driven applications.
He has published ca. 75 peer-reviewed papers in international journals, 2 books (1 as Author, 1 as Editor) and 8 book chapters.
Role in POLYTHEA:
Key publications:
Links:
https://www.researchgate.net/profile/Mario_J_F_Calvete
https://scholar.google.pt/citations?user=hbDheo8AAAAJ&hl=pt-PT