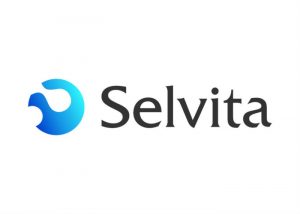 Position:
Selvita, Poland
Background:
Selvita is one of the largest drug discovery companies in Europe. The company has two primary focus areas: to serve the drug discovery market as a customer centric provider of high quality, integrated drug discovery services, and as a drug discovery company engaged in the research and development of breakthrough therapies in oncology.
The company was established in 2007 and currently employs over 400 scientists, among which 30% are PhDs.
Selvita is headquartered in Krakow, Poland, with a second research site in Poznan, Poland and foreign offices located in Cambridge, MA and San Francisco Bay Area, in the US, as well as in Cambridge, UK .
Our scientists have extensive experience in life sciences, and we offer the following:
Contract chemistry services
Biology services
Integrated drug discovery projects
Comparative studies of biosimilar medicinal products
Selvita's laboratories are GLP and GMP-certified.
Selvita's internal R&D department focuses on oncology. The company's most advanced R&D program is SEL24, a dual PIM/FLT3 kinase inhibitor, which has entered the clinic in March 2017, and was subsequently licensed to Menarini Group.
The second most advanced program is SEL120, a first-in-class small molecule inhibitor of CDK8 with potential use in hematological malignancies, colorectal cancer and breast cancer is currently developed in partnership with The Leukemia and Lymphoma Society.
Selvita Early Discovery programs include: Immunooncology platform, Epigenetic platform, program targeting metabolic abnormalities in cancer, as well as an early discovery stage programs in the area of protein kinases.
The company has alliances and partnerships with more than fifty large and medium-sized pharmaceutical and biotechnology companies from USA and Europe, including R&D partnerships with Merck, H3 Biomedicine, Nodthera Therapeutics, as well as Menarini Group and The Leukemia and Lymphoma Society.
Selvita is listed on the Warsaw Stock Exchange (WSE:SLV).
Role in POLYTHEA:
Member of the Supervisory Board
Supervisor of secondments on good lab practice on pharmaceutics
Links: